Wild Red Tea, Spring 2017, Tea Master Zhou, Wuyi Mountain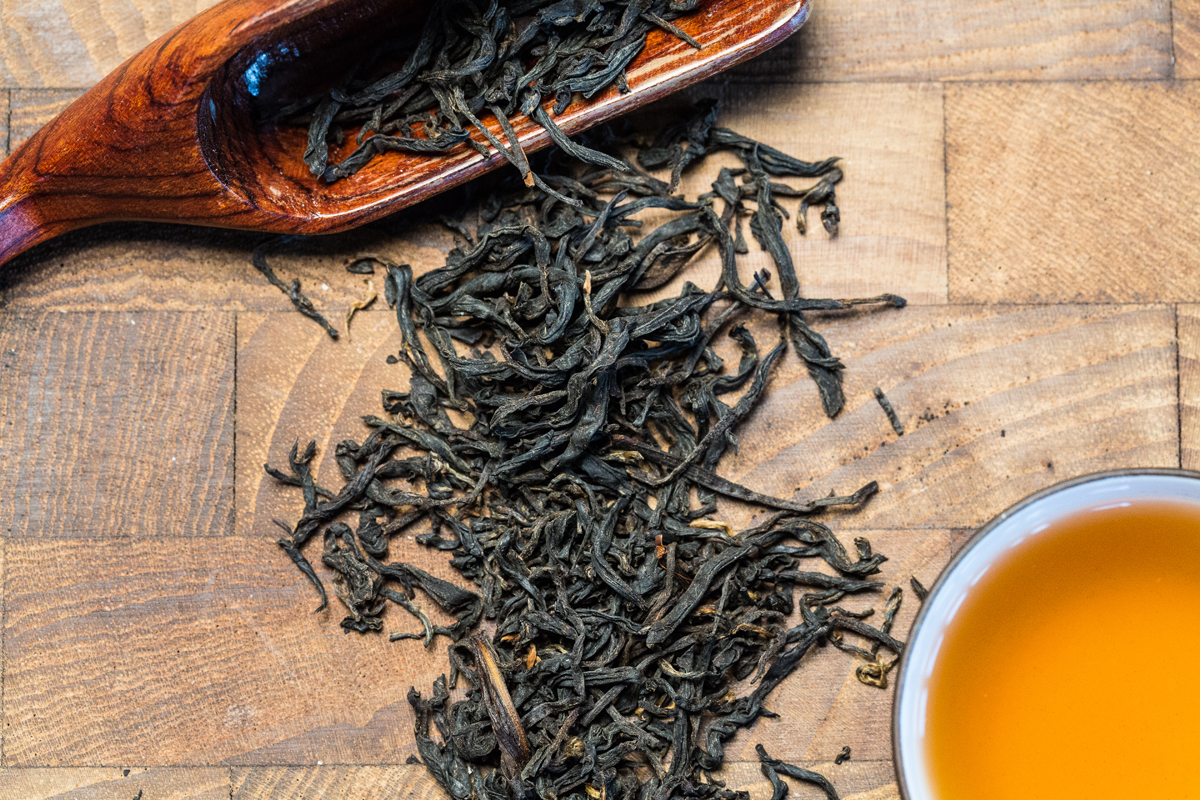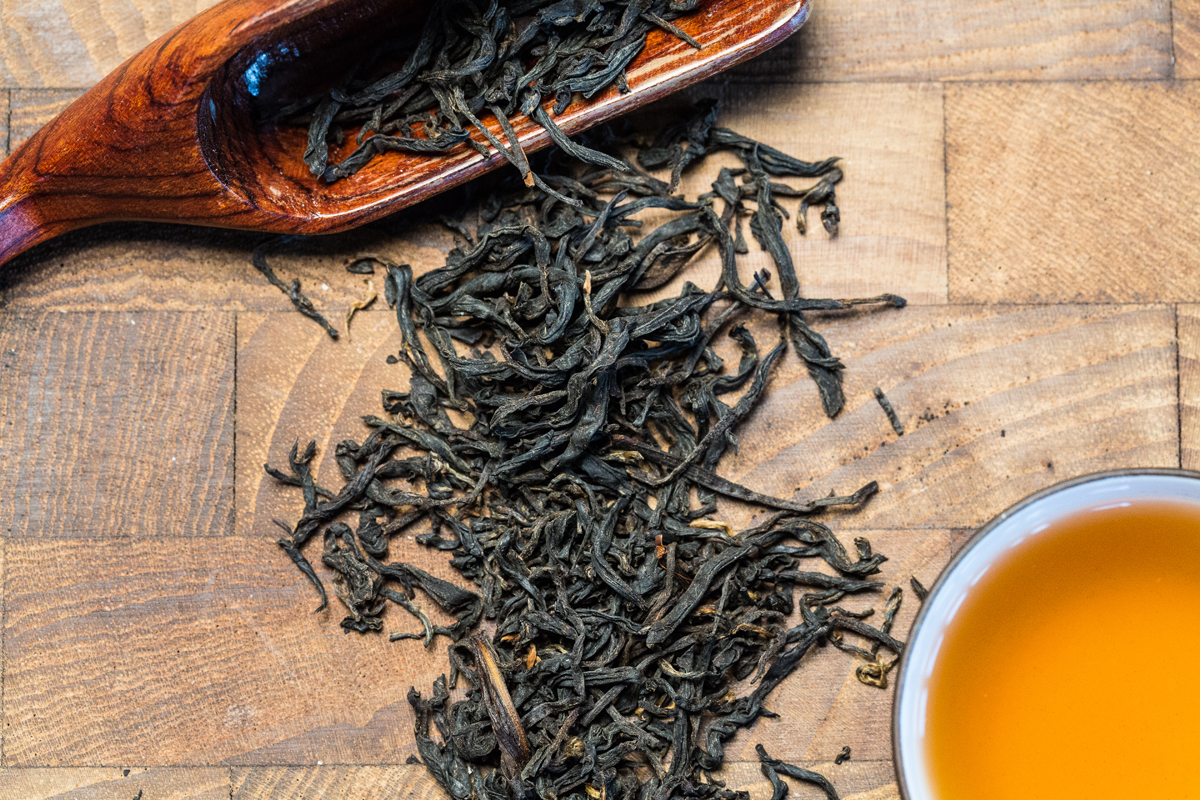 Wild Red Tea, Spring 2017, Tea Master Zhou, Wuyi Mountain
Aroma/Color/Taste: Wafts of fruits carried thru to the tea envelope you with the call of Wuyi mountain. Its sweet, smooth, smoky nut flavor delivers a delightful taste. Made from 100+ year old tea trees with the power to move your Qi and awaken the spirit.
Location: From tea trees growing wild on the protected side of Wuyi Mountain, where tourism is restricted and all wild life is protected. Only those who live on that land have access to this wild tea. Wuyi Mountain is in the northwest of Fujian Province in southeast China.
Made by: Tea Master Zhou smoke dried this tea over pinewood trees and his masterful roasting reveals it's subtle flavors and smokiness.
Brews & Steeping: Bring the water to a rolling boil. Wait for the bubbling water to settle. Pour off the first infusion to open the leaves. For first drink, infuse for 3 seconds, pour and enjoy. This tea can make 10-15 infusions. Increase steep time only slightly longer as you reach the final brews. You'll know by the color and taste of the tea, when it has been exhausted. We recommend using a small thick clay teapot or gaiwan and spring or filtered water. Fill about 1/3 of your teapot or gaiwan with the leaves.
Our teas are packed and shipped with eco friendly packaging.
Need a different size? Please contact us to see what's available.